Enable Multi-Factor Everywhere with Duo Multi-Factor Authentication
Enabling Multi-Factor Everywhere (MFA Everywhere) before an applicable deadline is the final step to getting the full protection of Multi-Factor Authentication (MFA). This setting is what initiates MFA before every Central Authentication Service login. After your deadline passes, MFA Everywhere will be permanently enabled. To enable MFA Everywhere, you must already be enrolled in multi-factor authentication. If you would like more information on multi-factor authentication, view the Multi-Factor Authentication Frequently Asked Questions (FAQ).
In your web browser, go to Multi-Factor Authentication Profile

a

nd log in using your directory ID and Password.
On the Multi-Factor Authentication Profile page, click Enable.

A pop-up window will open. Click OK.




You will now see Multi-Factor Everywhere is listed as ENABLED.

All CAS pages will now require multi-factor authentication (MFA). This procedure can also be used to disable MFA.
The following clip summarizes the process of enabling in MFA Everywhere: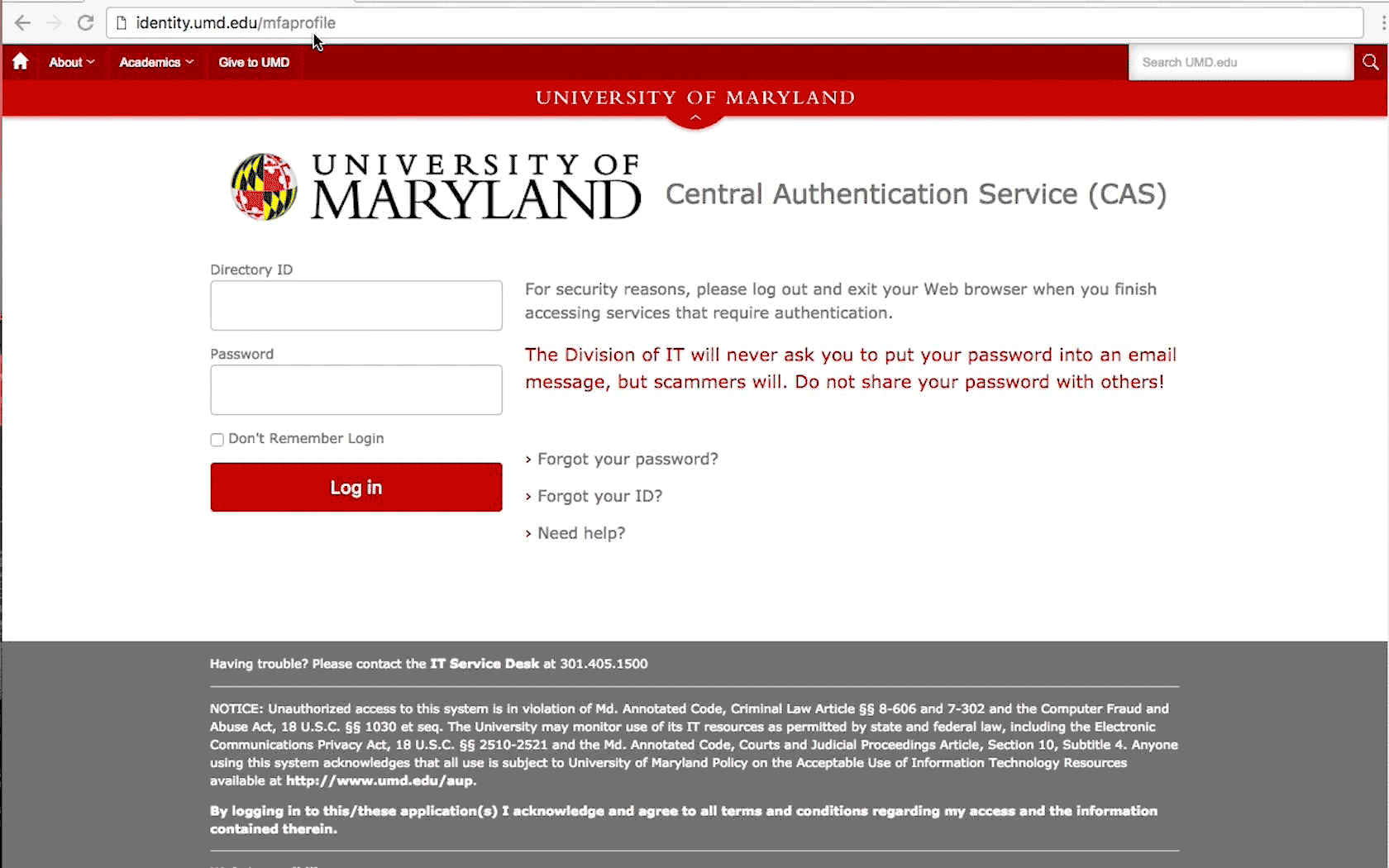 After MFA Everywhere is enabled, multi-factor authentication will be required for every Central Authentication Service (CAS) login.